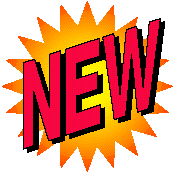 Date: March 28, 2018
Location: Sudbury, Ontario
I received the following e-mail from a Sudbury resident who said that he and his daughter had witnessed a UFO on Highway 17:
"Hi there. I saw what my daughter described as a flying boat or blimp over the south end at 5:45 PM tonight. I was heading southwest past countryside arena on hwy 17 when I spotted a white object floating over the four corners. At first, I thought it was a drone but then realized that the item was a lot larger. My daughter was able to keep her eye on it and said it got larger as it got closer to the vehicle and then described it as a blimp. Then it was gone."
I received this follow-up e-mail the next morning:
"Not much more to tell, but it was so clear that I would have expected to hear that there would be more reports on it. It could not have been a plane as when I lost sight of it when I looked at the road, I would have been able to find it again, as it was a crystal clear day. Probably be more sightings as someone has to keep the idiot with the nuke button from destroying the planet, but on the bright side, he may also be the person who discloses the truth."
In subsequent e-mails from this witness, I realized how small the world is. On March 29, I received this e-mail after I had asked if they could draw the object that they saw:
"I will try, as she lives to draw. I think you visited a site that my grandfather found in Spring Bay in the 90's. He was a friend of ____ . My grandfather was Gordon McAllister. Did you know that after you checked that area, military guys came a few days later and told my grandfather not to visit that spot for a while as radiation levels were extremely high and that the old couple that lived closest to that spot and saw lights that night both died within six weeks of that incident. I am only going from memory as my grandfather died 15 years ago but thought you might be interested."
Then on April 1, I received this additional e-mail from this eyewitness:
"I verified the facts with my father and two guys from the North Bay NORAD base did show up a couple of days after you inspected the site; they just assumed you told them. The radiation levels were said to be 100 times higher than acceptable, and Joe Robinson and his wife who saw the lights that Sunday night were both dead within six weeks of seeing the lights. The only reason the spots were found was that the old couple told one of my grandfather's chums and he went and looked. To drive to that spot, you were on my grandad's property although a good portion of that pit is owned by my family but the circles in the pit are a few feet on someone else's property. I will write something up for you about my sighting this week, if possible."
The only thing is - I only got to that site in June of 1991 for my initial inspection of the landing traces. If there had been radiation at the site, I would have felt it somehow. I even used a compass and nothing happened. But it's interesting to find out these additional details about the Spring Bay, Manitoulin Island UFO landing trace case after all these years.