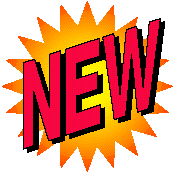 Date: August 28, 2018
Location: Mt. Olive, Illinois
On Sunday, September 9th, I received the first of three e-mails from a resident of Mt. Olive, Illinois, who took video and photos of something she can't identify:
"I am an average 48-year-old mother who works and raises her daughter. I have nothing to gain by sending this video or photos. I live in the United States and I have witnessed things on video I never thought I would see. I was never into hunting for the truth about UFO's. I am not crazy, although when I first watched my videos, I thought I might be heading down the path of craziness. I don't know who to send these to and it scares me to think that the raw unedited footage would cause some unwanted repraisels on my end. What you will watch was filmed in my parents' backyard in the dark. This is definitely not a small drone. I haven't done anything with this video. I lightened up a few pics to see what I was looking at. It scares me to think our own government would keep this from us. I just want the truth. You must watch the video in the dark to get a good look. All pics are screenshots from the video.
Please let me know if you see what I see. You must watch the video to the very end.
The sky does not look normal at times here.
Please know this is not a hoax or joke."
_______________________________
Then on Monday, September 10, I received the second e-mail with the following details and several photos she made from her video:
"Thank you for responding. My name is Jeanette rensing. I live in Mt. Olive Illinois with my parents. Just to let you know I have shown my parents, my mom is such a skeptic and my dad said I should send the videos and photos to someone. I have more videos and more pics.
The first video I took was in benld Illinois which is 11 min long. It was early on August 26 at 520am at my sister's house. I was outside smoking. I just happen to look up to the west which would be over mt. Olive. Benld is fairly close. Anyway when I looked up I saw something just take off from a stand still and manuvering unlike anything I have seen. I ran inside to get my phone and started recording. I will send some pics from that recording.
The video I sent you was taken at 12:40 am on 08.28.2018 in Mt. Olive in my parents yard. We live out by a lake called lake kaho. There is really no direction. Everything that I see is usually either directly above. I can turn in every direction and not have to strain to see things that definitely do not look like stars. There seems to be more than 1 or 2. It is hard to see because we had no moon light and we are just outside of town. That video was taken from the yard at my parents. I was pretty much holding the phone straight up facing either west or southeast. The reason I say that is I have about 15 videos with pics from all of them.
We have had rain for the last few days but there is normally activity every night since August 26.
Now just some background on me. I have never been deemed crazy not been placed in any mental institution. I feel like I need to say that. Lol. I do know lights in the sky. I know the patterns of lights on airframes. I work in aviation. Well aware of Airbus lanes they go right across the house.
With that being said. I see helicopters and planes. One night, I watched a plane going north at night at my parents' house. As soon as the plane passed, I watched what I thought was a star flip a light from the west side of the object to the east side of the object and then leave its stationary position and take off east. It was practically straight above my head. It would have been located on the west side of the plane. Then after that one took off, I saw 2 more move the same direction. Not sure where they came from. I know they must of been a little further west.
Then some nights after I see a plane pass, I will see objects flashing lights. Just like you would flash your bright lights. This was not reflection either.
All I know is I have several pics from the last few weeks, all from videos. Here they are. I don't know what this stuff is, but it doesn't look normal."
_______________________________
_______________________________