Chaplain (Major General) Luther Deck Miller, USA (June 14, 1890 – April 27, 1972) was an American Army officer who served as the 6th Chief of Chaplains of the United States Army from 1945 to 1949.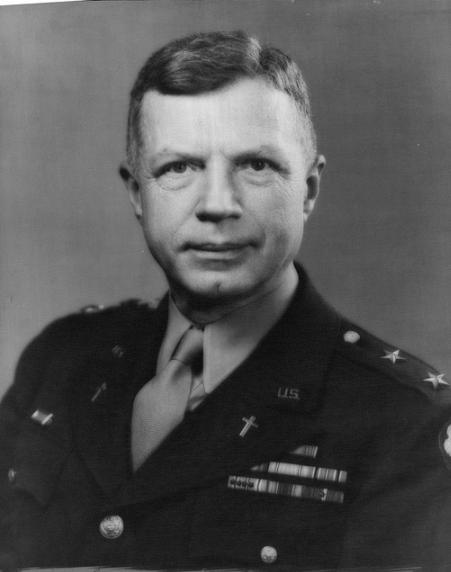 Major General Luther Deck Miller
Born in Pennsylvania, June 14, 1890, he received a B.D. degree from the Chicago Theological Seminary in 1917. He also graduated from the Chaplains School in 1922. He was commissioned a First Lieutenant, United States Army, 1918, and advanced through the grades to Major General, Chief of Chaplains, United States Army. He was also elected a Canon and Member, Presbytery of Washington, D.C.
He made his home in Washington, D.C. where he died on April 27, 1972. He was buried in Section 2 of Arlington National Cemetery.
Source: http://www.arlingtoncemetery.net/ldmiller.htm
He would seem an odd choice, but remember, part of the mission was also to examine all of the social/religious, etc. ramifications of the alien problem. By using a Chaplain, they could use the secrecy of the military while still getting clerical opinion.