Michel M. Deschamps - Director
Encyclopedia of Terminology and Abbreviations

UFO Reports by Retired Police Officers
I became involved in UFO research at the age of 10, but it wasn't until October 1990, at the age of 26, that I started talking to Police officers about what I had seen at the now-defunct CFS Falconbridge Radar Base. Since then, I have met or talked with a few other Police officers who have told me about their UFO experiences - either verbally or by letter and e-mail. I felt it was important that I get their stories on tape and then post them on the NOUFORS website as MP3s in order to make it all available for the public to enjoy and have them listen to these trained observers as they describe what they saw during their careers as Police officers.
---
In 1997, as a response to my ad in Northern Ontario newspapers about looking for UFO information, I received the following letter from an OPP officer residing in Haileybury, Ontario, describing a UFO encounter he had witnessed while on duty in the Killarney area, back in 1977:
---
On November 16, 1999, I recorded an account given to me by a retired Regional Police officer who had witnessed a UFO from his backyard in the presence of his wife.
---
In an old Canadian publication, UFO Journal - Vol. 2, No. 4, I found the following article featuring a former OPP (Ontario Provincial Police) officer by the name of Keith Size who had investigated a 'landing ring' on Manitoulin Island, back in October 1980: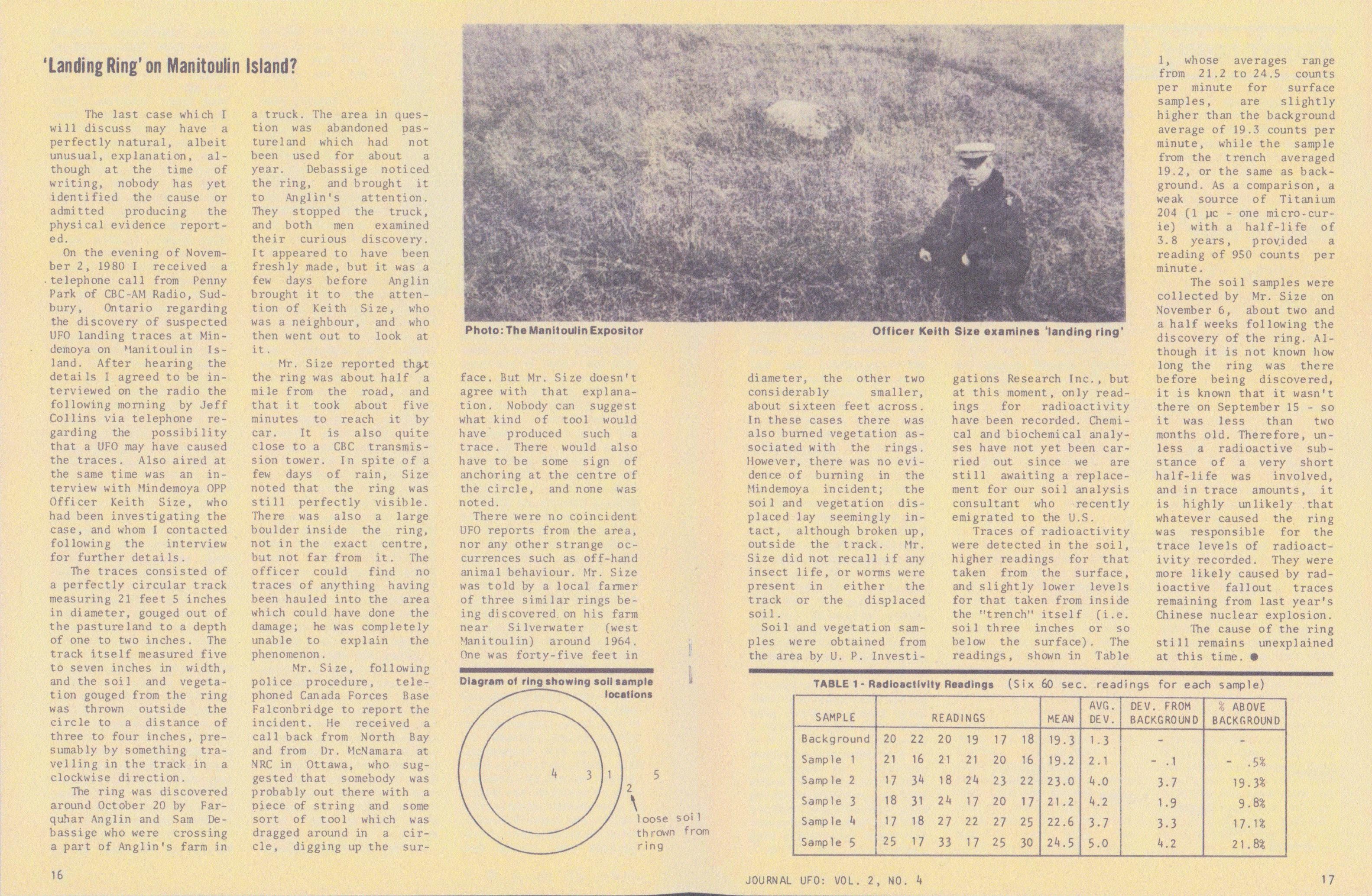 K_S_.mp3
---
No infringement intended. For educational purposes only.