The Face on Mars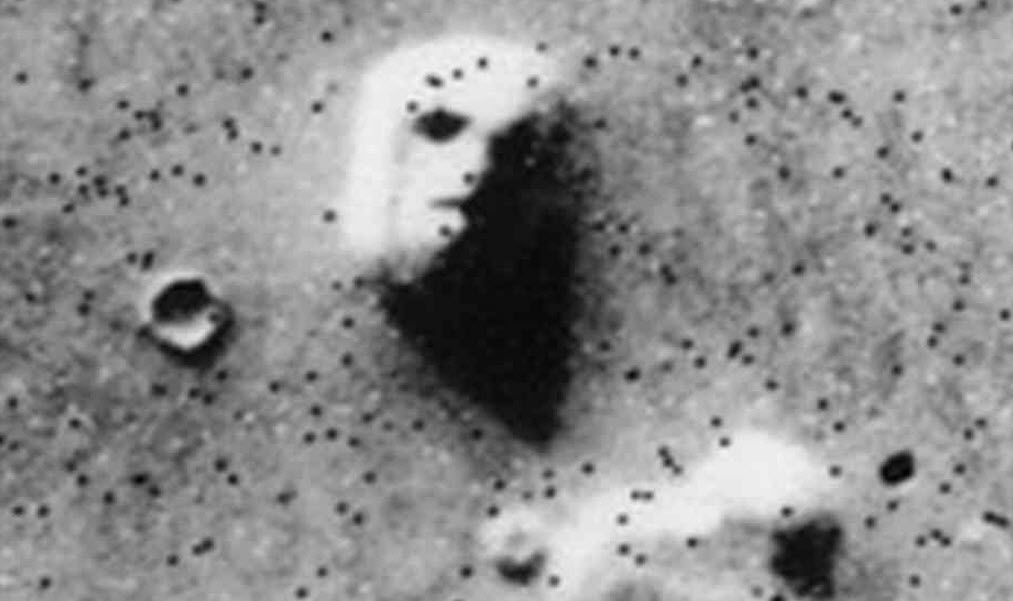 This is the famous 'Face on Mars', photggraphed by the Viking
space probe in 1976. The face appears to be manufactured, and
not natural.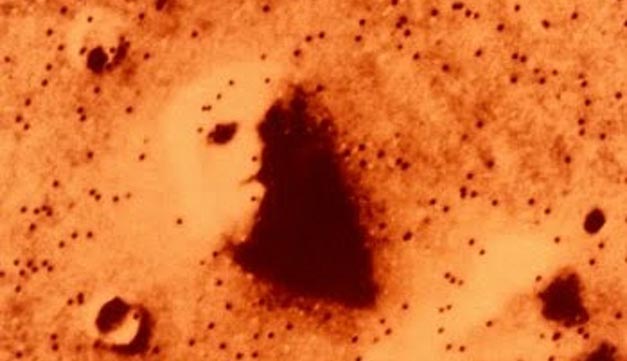 The Face on Mars in color.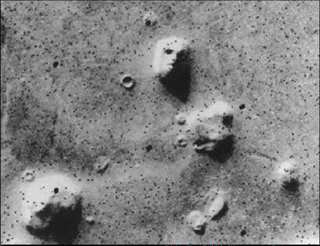 The Face on Mars and surrounding structures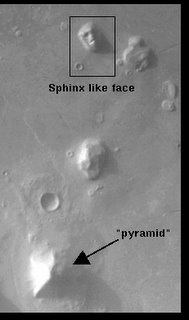 Huge pyramid near The Face on Mars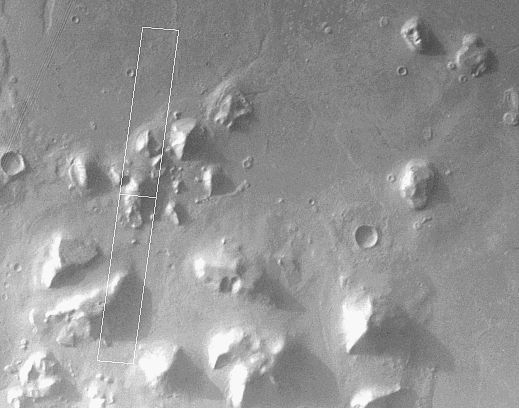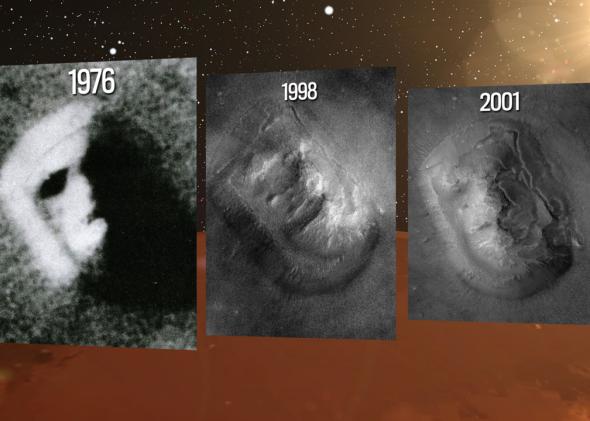 Is it possible that erosion on the surface of Mars caused such a change
in the way the Face looks today compared to what it looked like back in 1976
as shown in the first photo on the left?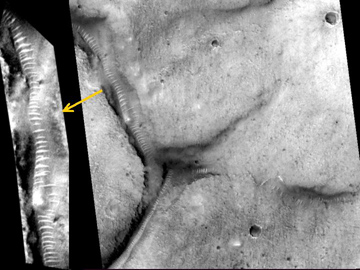 Another unusual structure found on Mars look like a tunnel system that seems
to be transparent with "ribbed" supports that run its entire length.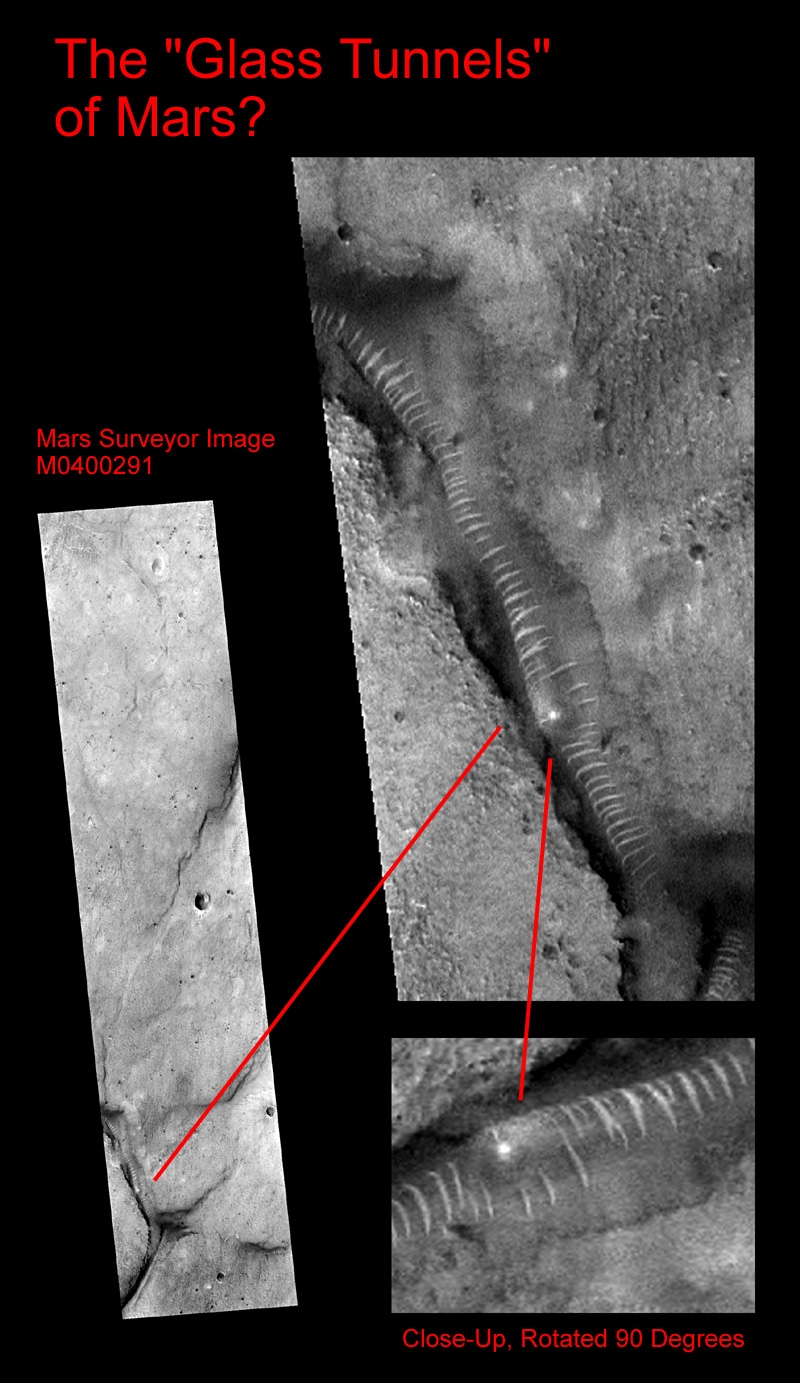 The following scientific papers written by Mark J. Carlotto and Richard C. Hoagland support the hypothesis that the Face on Mars and other structures on the red planet are artificial in origin.
Applied Optics Article on Face on Mars - 05151988.pdf
Digital Imagery Analysis of Unusual Martian Surface Features.pdf
Symmetry and Geometry of the Face on Mars Revealed.pdf
The Martian Enigmas - A Closer Look.pdf
Analysis of Mars Odyssey THEMIS Imagery of the D&M Pyramid.pdf
Journal of Scientific Exploration - 1997.pdf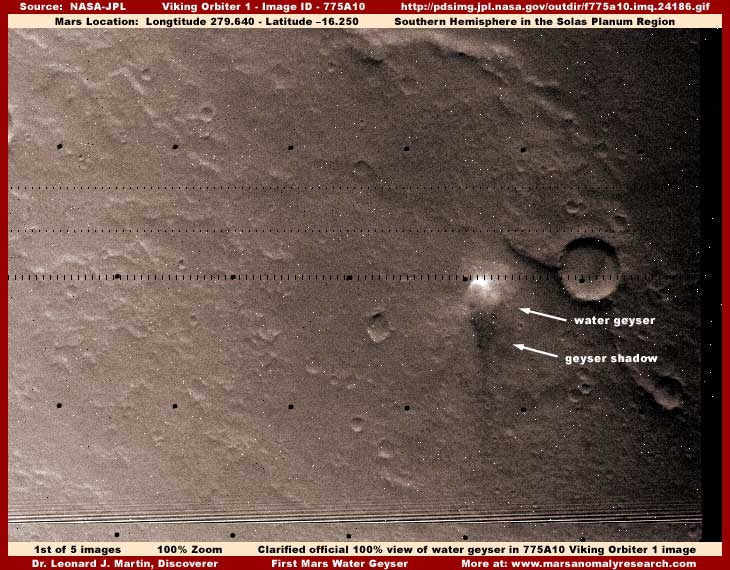 Liquid water evidence sourced from 25-year old Viking satellite imaging science data
Click here for FIRST LIQUID SURFACE WATER ON MARS