Michel M. Deschamps - Director
Encyclopedia of Terminology and Abbreviations

In Memoriam
This page is dedicated to the men and women who have fought for the truth concerning UFOs and related matters. In one way or another, these people have left their mark in UFOlogy and made a tremendous impact upon the UFO community by leaving behind a legacy of UFO-related information and material which is continually being added to the already-existing mountain of evidence for the reality of UFOs and their occupants.
---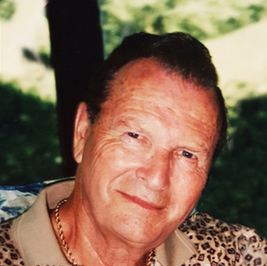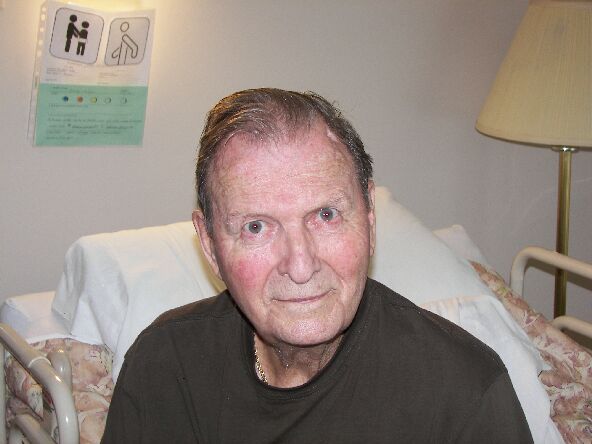 Donald Mulligan (1926 - 2017)
The family announces the passing of Donald (Don) Michael Mulligan on February 8th, 2017 at Pioneer Manor at the age 90. Beloved husband of Rosemary (nee Bell) predeceased. Father of Anne-Marie, Sheila (predeceased), Patti-Lynne (Lorne), Dan (Pam), Nora (Rudy) and Michael (Glenda). Grandfather to 11: Sheila, Will, Jessica, Samuel, Julia, Kristy, Rebecca, Riley, Katie, Megan, Liam and great grandfather of 5.
Don was born at St. Joseph's Hospital in Sudbury on August 31,1926, son of Thomas and Stella Mulligan (nee Walsh) both predeceased. He is survived by his brother Bill (Dolores predeceased) (Jean) and predeceased by all other siblings and their spouses Marian Sackfield(Fred), Joyce Gore(Joseph) and Tom(Peggy). A graduate of St. Michael's College School in 1945, Don returned to the Sudbury region and married Rosemary in 1949. With an intrepid spirit and a willingness to take on any challenge, Don was associated with the mining business for 45 years; miner, salesman, sales manager, entrepreneur and business owner of D&R Enterprises. He was instrumental in introducing retro-reflective products to the Canadian mining industry in the form of striping for coveralls, hazard demarcation and underground signage. All are industry standards today.
No remembrance of Don could be complete without his most treasured possession, ''The Camp''. Bought sight unseen from an ad in the North Bay Nugget, the family learned to love and respect nature during the full summers they spent there. Located on the south shore of Lake Nipissing the location was and remains water access only. Stories of the seven mile voyages on the large, wildly unpredictable lake ran the gamut between joyful and cringe worthy. Upon retirement, Don & Rosemary moved to Wasi Lake near Powassan so they could divide their time between a fully serviced home and The Camp. After Rosemary's passing in 2005, Don moved back to Sudbury to be closer to medical care and family. The family would like to thank the staff at Pioneer Manor, especially Lise, Lori L. Chantelle, Jessie and Angie for their dedicated care over the past 8 1/2 years. At Don's request, there will no visitation or service. Interment and a celebration of Don's life will be held at a future date. Arrangements entrusted to the Jackson and Barnard Funeral Home.
******
I met Mr. Don Mulligan at Pioneer Manor a few years ago when I interviewed him about his UFO Encounter he had in 1975. I had received a call from his son who said that his dad had something he wanted to get off his chest in relation to UFOs. I made time to go to Pioneer Manor where he was a resident, and with the help of my friend Todd Fraser (who works there), I proceeded with the recording of his personal account, both in audio and video. His story can be heard here.
---
Errol Bruce-Knapp...a legend in is own right!
Rest in Peace, my friend!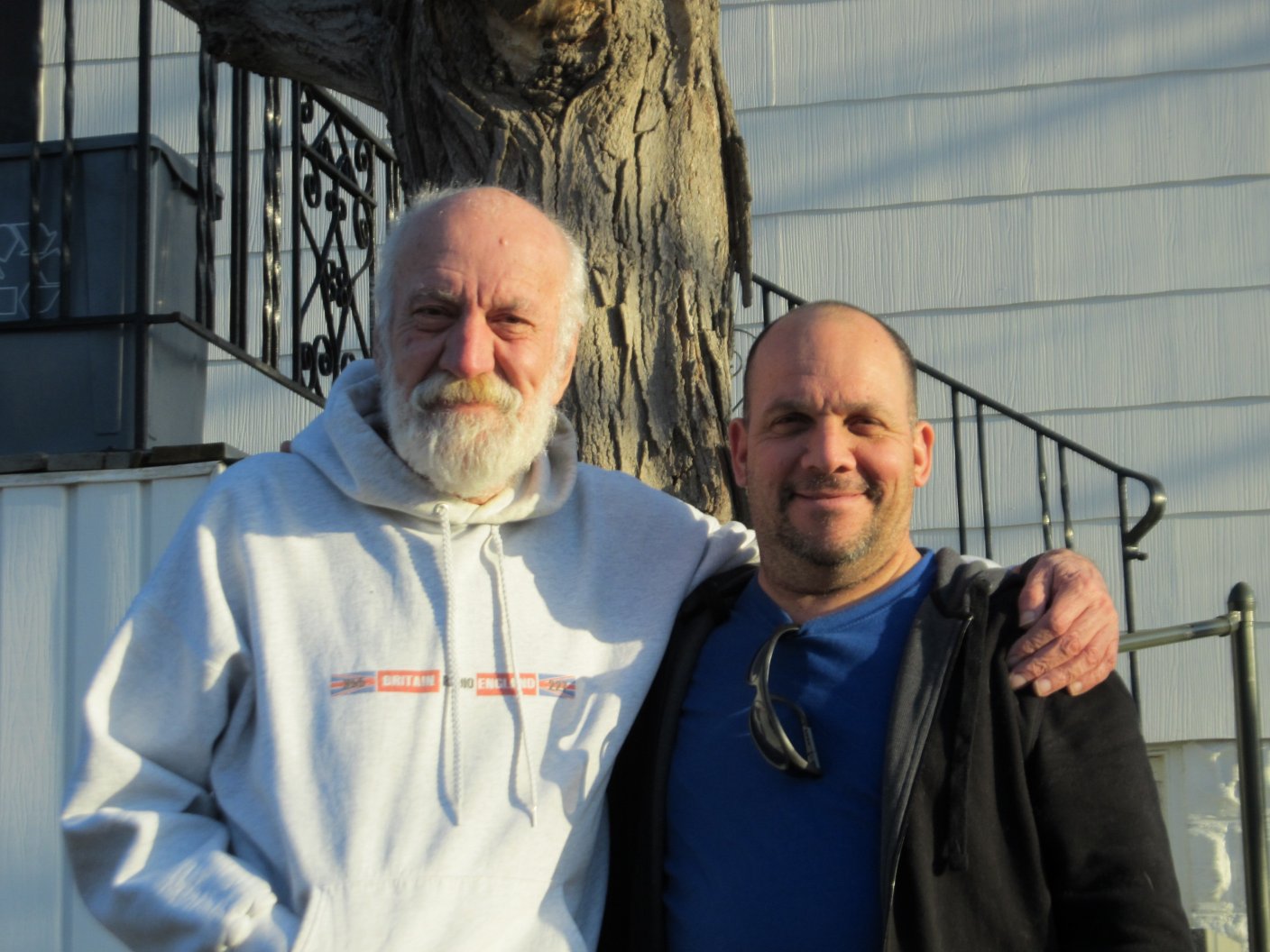 It is with deep sorrow that I received the news that my friend and webhost, Errol Bruce-Knapp has passed away. He has left a legacy that will linger for years to come. He was one of the Pirate Radio pioneers of the 1960s and a fellow UFO eyewitness. He will be greatly missed by one and all who knew him in person, or would listen to his podcasts after he had been hosting "Strange Days...Indeed" with Victor Viggiani at CFRB 1010 Newstalk in Toronto. Peterborough, Ontario was his last place of residence where he spent his last days. I am honored to have known him! A great day of sadness indeed... Errol passed away on August 11, 2016 at 10 p.m. EST.
---
Founder of Roswell's UFO Museum quietly passes away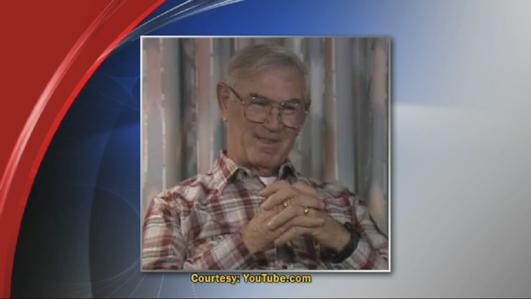 Glenn Dennis
Updated: 05/01/2015 7:53 PM | Created: 05/01/2015 7:43 PM
By: Lauren Hansard, KOB Eyewitness News 4
A prominent person in Roswell recently died. He was buried before a lot of people even knew he was gone.
Glenn Dennis said he was one of the witnesses of the 1947 UFO crash near Roswell. He passed away on Tuesday and was laid to rest sometime this week.
While Dennis' family has chosen not to come forward with the details of his death, KOB took a look back at his legacy.
He was a founder of Roswell's famous UFO Museum.
His claim to fame? He claims someone called him about needing sealed caskets.
At the time, he was working at Ballard Funeral home. He also claims a nurse confided in him about seeing alien bodies.
Over the years, his stories have been featured in several books written about the UFO crash.
In early 1990, he and Lieutenant Walter Haut got together with realtor Max Littell to form the UFO Museum.
"Of course most of us thought to ourselves, 'why would you do that?'" said former Roswell Mayor Bill Owen. "How many people could ever have an interest in coming to where Roswell is to see a UFO museum?"
Owen was on city council when the museum was founded.
He says Dennis had a vision for the museum, believing it would be a success even when others doubted it.
"They certainly had the foresight and the dedication and the dream to make this museum happen, and of course they did. Roswell is the beneficiary of their early work and their early desire to see something made of this incident," said Owen.
Now the UFO Museum sees 180,000 visitors every year from around the world and has sparked the city's tourism industry.
Owen says Dennis contributed to Roswell greatly and will be missed.
"[He] was a great person to have involved within our community and he will be greatly missed," said Owen. "He certainly contributed many great things, many great ideas. He will be missed for sure."
Source: http://www.kob.com/article/stories/s3784006.shtml#.VUWLcpN26tP
---
Terry Hansen, Noted Journalist & Author of 'The Missing Times' Has Died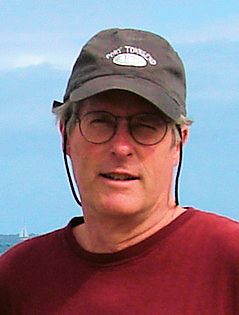 Terry Hansen
By Frank Warren
The UFO Chronicles
6-26-14
It's with great sadness that we report the passing of Terry Hansen, journalist, researcher and author of one of the most influential books re Ufology, "The Missing Times/News Media Complicity in the UFO Cover-up."
Terry's wife Jessica conveyed to Robert Hastings, that he died "quietly, in his sleep, Friday late evening or Saturday early morning. He had a massive coronary and the doctor said he felt no pain at all. It was instant."
She eloquently added:
"He was the most honest person with the greatest sense of integrity I have ever known.
My first impression of Terry was one of nobility of spirit and he never let me down
He had a lot of wonderful adventures the last few years of his life and I am so grateful for that."

Our condolences to Jessica and the Hansen family, may he rest in peace.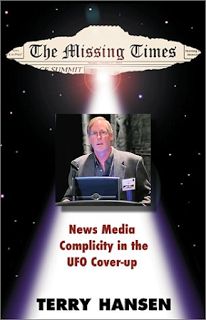 By Robert Hastings
The UFO Chronicles
6-27-14
News of the sudden and unexpected death of journalist Terry Hansen arrived only yesterday and I am still processing the implications of this tragic loss. Although relatively few persons with an interest in UFOs know his name, Hansen contributed greatly to our collective understanding of the crucial role the American "elite" media has played in helping to perpetuate the official secrecy surrounding the phenomenon, originating with the U.S. military and intelligence community.
As I wrote in my book UFOs and Nukes, "Hansen [has written an] excellent book, The Missing Times: News Media Complicity in the UFO Cover-up, which I highly recommend to anyone wishing to better understand how the type of information contained in my own book could have been successfully kept from the American people — scientists and laypersons alike — for so long. In fact, I put Hansen's book on my short list of 'must-reads' as far as the official government cover-up of UFOs is concerned."
One review of the book on Amazon (by "duncanives") summarizes its content this way:
In The Missing Times, Terry Hansen provides a clear, documented history of the relationship that exists between the national media and the United States Government, particularly on issues of national security...Hansen details how our military and intelligence communities are in the business of shaping public opinion and reaction through information management. How incompetent would they have to have been not to recognize the national media as an indispensable, efficient tool for their goals?
Mr. Hansen details the exact mechanisms by which the government exercises their influence over the national media with chilling clarity, right down to CIA infiltration...Through historical review, Mr. Hansen demonstrates how the press follows a government line when it comes to issues of secrecy and national security.
What happens when we insert UFOs into this equation? The answer is a perfect fit; the national media treats UFOs exactly as it does other subjects deemed to be of great national security importance and secrecy. This fact is skillfully demonstrated through an examination of UFO incursions over nuclear missile silos near Malmstrom Air Force Base in Montana. Unidentified objects could enter and leave restricted airspace with impunity.
Such incidents have obvious national security implications. Widely reported in the local media, these astonishing and well-documented incidents were ignored by the national media until much later. Could the media have been influenced by a government that, despite their protests to the contrary, knows full well that UFOs are a national security issue?
Mr. Hansen...seems to be calling his fellow citizens not to believe in UFOs, but to be skeptical about what the national media, as a front for the government, tells us about them...The Missing Times is written with clarity and journalistic integrity. It is not a hastily-written UFO book full of anecdotes and fuzzy pictures. It is objective reporting of the undeniable relationships between the government, the media, and you.
It is also one of the most heavily footnoted books I have ever read, providing proof of the depth of research that went into it. If the Pulitzer Prize were given for merit, quality, insightful analysis and relevance, journalist Terry Hansen would have one on his bookshelf right now.
That sums it up nicely. At my urging, Hansen finally made his now out-of-print book available as an e-book, which may be purchased here (see below). Demonstrating his intent that it be widely read, he altruistically decided to only charge $2.99 for it.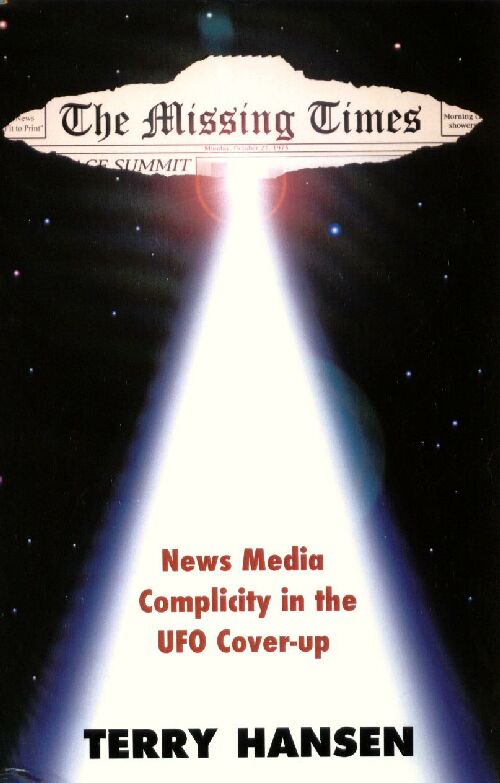 The Missing Times: News Media Complicity in the UFO Cover-up
Terry Hanson's courageous pioneering work will stand the test of time and, in the near-term, hopefully inspire a renewed, zealous integrity among mainstream journalists, who view themselves as champions of truth and the public's right-to-know, while at the same time wittingly or unwittingly supporting government objectives — including the Viet Nam and Iraq wars, among other tragic missteps — by superficially covering, or spinning, or not covering at all, key national security-related subjects, including UFOs.
If Hansen's findings illustrate anything, it's that one of the biggest stories in history — the U.S. government's cover-up of the UFO phenomenon — deserves objective, serious, respectful examination by members of the elite media. Yes, those few who buck the trend, and bravely follow Hansen's lead on credible UFO investigation, may risk being disinvited to the annual White House Correspondents Association Dinner, among other repercussions, but they will finally be serving those who count most — the American public, and other humans everywhere.
---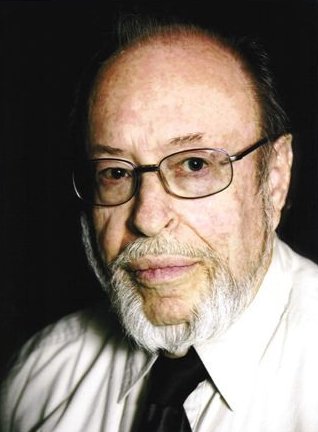 Dr. Roger K. Leir
(1935-2014)
Dr. Roger K. Leir, author of the Aliens and the Scalpel - First and Second Edition, "UFO Crash in Brazil", "Casebook Alien Implants", "Chopped Liver" and three other books published outside the United States, including "Implantes Alienegenas" published in Portuguese in Brazil, and "Ovnis and Implants" published in France by Le Mercure Dauphinois.
It has been said that Dr. Leir was one of the world's most important leaders in physical evidence research involving the field of Ufology. He and his surgical team have performed fifteen surgeries on alleged alien abductees. This resulted in the removal of sixteen separate and distinct objects suspected of being alien implants. These objects have been scientifically investigated by some of the most prestigious laboratories in the world, including Los Alamos National Labs, New Mexico Tech, Seal Laboratories, Southwest Labs, the University of Toronto, York University, and the University of California at San Diego. Their findings have been baffling and some comparisons have been made to Meteorite Samples. In addition, some of the tests show metallurgical anomalies such as highly Magnetic Iron that is without crystalline form, combinations of crystalline materials mixed common metals, growth of biological tissue into or out of metallic substances, as well as isotopic ratios not of this world. Dr. Leir has also been involved in investigations of other areas of Ufology involving physical evidence. He has traveled to Brazil and performed exhaustive research into the Varginha, Brazil case. In 2003, Dr. Leir worked with one of the worlds leading geneticists and the National Institute for Discovery Science (NIDS) on a DNA study pertaining to evidence collected in a famous California Alien Abduction Case. In November 2007, Dr. Leir was a participant in an international press conference held at the National Press Club in Washington D.C. Evidence from thirteen Military officers, pertaining to their experiences with UFOs, was presented to a worldwide media.
Dr. Leir was a Podiatric Surgeon, who had been in private practice in Ventura County, California, for the past 43+ years. Dr. Leir anticipated performing more surgeries in the future and was investigating the physiological and biological aspects of the Alien abduction phenomenon. He had recently formed a 501(C) 3 non-profit organization for this purpose called "A&S Research Inc."
Dr. Leir held academic degrees of Doctor of Podiatric Medicine, Bachelor of Science, and Associate in Arts.
Dr. Leir was Board Certified in the following boards:
• The National College of Foot Surgeons
• The American Board of Podiatric Sports Medicine
• The American Board of Foot Surgery
• The American Circulatory Society and the Society for Non-Invasive Vascular Technology.
Dr. Leir was an international speaker and has presented his material at conferences in the United Kingdom, Brazil, Turkey, Japan, Australia, France, Canada, Peru, Mexico, Italy, San Marino, totaling 42 countries in the past 7+ years. Dr. Leir was one of the very few researchers in the field of Ufology to have been invited to present his findings at a meeting of The Society for Scientific Exploration in Paris, France.
He has also appeared on a wide variety of radio and television shows including, "The Orlando Jones Show", "The Bronx Bunny Show", KTLA News, Fox News, The Prime Time NBC Special "Confirmation", "Beyond Bazaar", "Coast to Coast" with Art Bell and George Noorey, "Dreamland" with Art Bell and Whitley Strieber, "The Bob and Zoh Hieronimus Shows". He had been filmed for an appearance in Walt Disney's "Race to Witch Mountain" which was released in theaters in 2009. Dr. Leir held the distinction of being the only speaker invited to the Bay Area UFO Conference, every year since the inception of this event. In addition, he was an invited speaker to the European division of the Society for Scientific Exploration in Paris. In 2008, Dr. Leir was the Master of Ceremonies at a new conference in Santa Maria, California — The Central Coast Science-UFO Symposium held on August 16th and 17th of that year.
Over the past 15+ years, Dr. Leir had pursued a quest for knowledge within this field with great intensity. As a result, he served as a medical consultant to the International Mutual UFO Network. He was also past State Section Director for Ventura and Santa Barbara Counties.
Dr. Leir was involved in the production of a major motion picture, "Earth's Original Sin". He was one of the few people granted an interview with one of the Vatican's most prestigious Monsignors (Monsignor Corrado Balducci) to gather material for his motion picture project.
---
I met Vincent Hickey in November 1994 after he had contacted me to report some of his UFO sightings. I found him to be a very honorable man and a very reliable eyewitness. Later, he pulled a few strings and managed to get the Mine Mill Hall for free, where I gave my first public presentation on UFOs and related matters. We'd been friends ever since. I am so thankful to have known him, and his UFO report will live on via this website. I will miss you, my friend. :) Rest in Peace, Vince.
---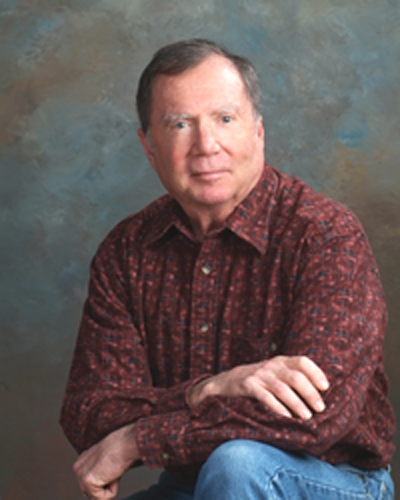 Dr. Jessie Marcel, Jr.
(1936-2013)

A great American died on August 24, 2013, of an apparent heart attack. Dr. Jessie Marcel, Jr. was a star witness at the Citizen Hearing on Disclosure where he testified alongside his daughter Denice and son Jessie Marcel, III.

PRG is greatly saddened Jessie did not live to see the truth embargo's end and dedicates the Congressional Hearing Initiative to Dr. Marcel. Once Disclosure has been achieved PRG will conduct a public campaign seeking the Presidential Medal of Freedom for this man who served his family, his country and the truth with humble distinction.
---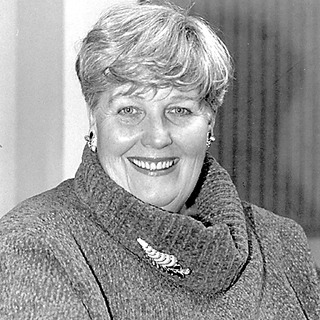 Marlene Johnson
October 7, 1935 - February 14, 2012
Sudbury, Ontario, Canada
I met Marlene while co-hosting a half-hour radio program on UFOs and related matters - during the late 1990s - at CKLU 96.7 FM located on the campus of Laurentian University here in Sudbury. She had been hosting a show called "Sounds for Seniors" right before it was my turn to be on the air. It was then that I found out about her exploits in the 1960s as a local member of APRO (Aerial Phenomena Research Organization) and NICAP (National Investigations Committee on Aerial Phenomena) which were both based in the U.S. Most of her files had been lost when she got divorced from her husband, and I deeply regret never having taken the time to record her stories on tape. Nonetheless, she will be greatly missed, and will always be remembered for the fascinating life that she led. Rest in peace, my friend.
---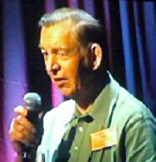 Lou Farish
April 27, 1937 - January 26, 2012
Plumerville, Arkansas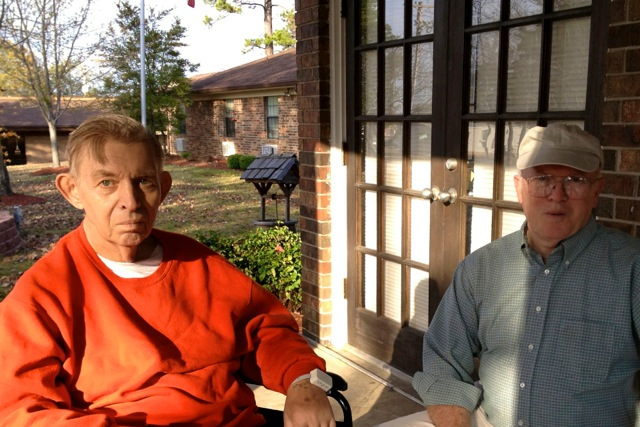 Lou Farish (pictured left) with his good friend Jerry Blackburn
Lucius Farish was Editor of the UFO Newsclipping Service and Director of the Ozark UFO Conference for nearly a quarter century. His struggle with cancer ended on January 26, 2012. A memorial service will be held at the Harris Funeral Home in Morrilton at 2:00 p.m. on Saturday, February 4, 2012. See Harris Funeral Homes.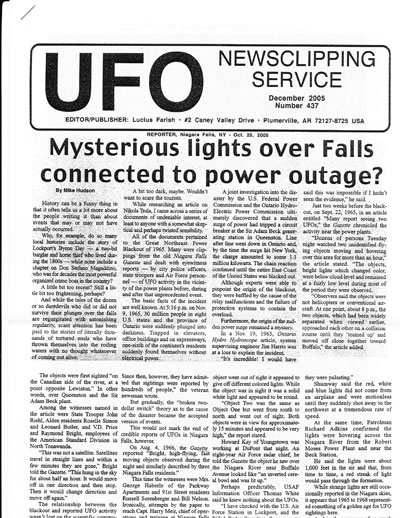 Front page of the December 2005 UFO Newsclipping Service.
---
Budd Hopkins dies Peacefully in New York at age 80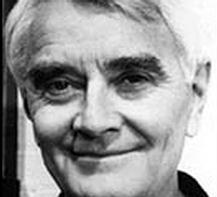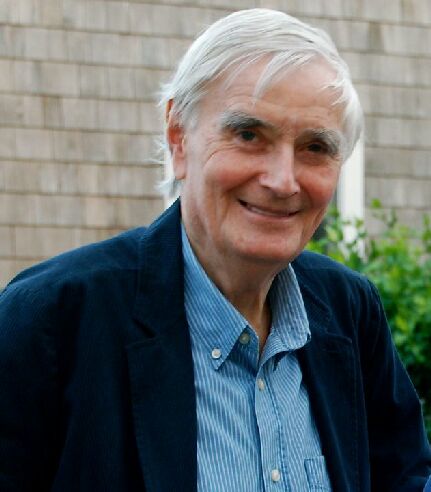 Budd Hopkins
June 15, 1931 – August 21, 2011
Budd Hopkins was a central figure in abduction phenomenon and related UFO research. He was also a painter, sculptor and raconteur of note. Born in 1931 and raised in Wheeling, West Virginia. He graduated from Oberlin College in 1953, that same year moving to New York City, where he lived until his death.
In 1964, Hopkins and two others saw a UFO in daylight for several minutes. Fascinated, he joined the now-defunct UFO research group NICAP and began reading many UFO books and articles.
In 1975, Hopkins and Ted Bloecher studied a multiple-witness UFO report, the North Hudson Park UFO sightings which occurred in New Jersey. In 1976, the Village Voice printed Hopkins' account of the investigation.
Hopkins began receiving regular letters from other UFO witnesses, including a few cases of what would later be called "missing time" — inexplicable gaps in one's memory, associated with UFO encounters.
With Bloecher and psychologist Aphrodite Clamar, Hopkins began investigating the missing time experiences, and eventually came to conclude that the missing time cases were due to alien abduction.
By the late 1980s, Hopkins was one of the most prominent people in ufology, earning a level of mainstream attention that was nearly unprecedented for the field.
Hopkins wrote several popular books about abductees, notably Missing Time, and was the founder of the Intruders Foundation, a non-profit organization created to document and research alien abductions, and to provide support to abductees.
For roughly the first seven years of his investigation of the abduction phenomenon, Hopkins himself conducted no hypnosis sessions. Rather, he secured the aid of licensed professionals. He noted that three of these therapists (Drs. Robert Naiman, Aphrodite Clamar and Girard Franklin) were quite skeptical of the reality of abduction claims, yet all "uncovered" detailed abduction scenarios from their patients.
The 1992 made-for-television film Intruders was based on Hopkins' research, and portrayed abduction scenes. Additionally, Hopkin's 1996 book, Witnessed, portrays a classic abduction case that was alleged to have occurred in late 1989 near the Brooklyn Bridge in New York City. This case is unique in that it is one of the first publicized episodes that involved multiple abductees (who did not previously know each other) that come to know each other in the "real" world through a variety of circumstances connected to their abductions. Additionally, this case involved inter-generational abductions within the same family.
He will be greatly missed by one and all who knew about him and his work. We wish to extend our condolences to his family.
---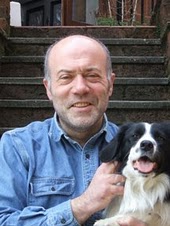 Stuart Miller


Very sad news - British ufologist Stuart Miller, who published UFO Review for years, and later the short-lived Alien Worlds Magazine, was killed in a motorcycle accident this past May. News has just now filtered out to his friends within "ufology", as Stuart had largely withdrawn from the "field" after Alien Worlds folded.

Nick Redfern has posted his thoughts on Stuart's passing, and Paul Kimball has a nice write-up of his personal experience with Stuart over at his blog, describing him as "one of the truly good guys in ufology...a genuinely good man, full of joie de vivre, wit, humour, and a true spirit of adventure and humanity. He will be missed by all who were lucky enough to know him."

Stuart's passing is a real tragedy, and our thoughts go out to his family at this difficult time.
---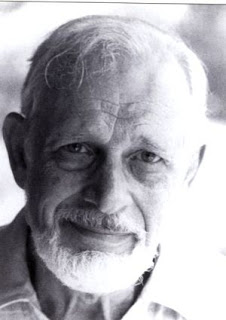 Leonard H. Stringfield
(1920–1994)
Leonard Stringfield was an American Ufologist who took particular interest in crashed flying saucer stories. He died in 1994.
Stringfield was director of Civilian Research, Interplanetary Flying Objects (CRIFO), and published a monthly newsletter, ORBIT. In 1957 he became public relations adviser for the civilian UFO group NICAP under the direction of Donald Keyhoe, a friend of his since 1953. From 1967-1969, Stringfield served as an "Early Warning Coordinator" for the Condon Committee. During the 1970s, he wrote a number of books about alleged recoveries of alien spaceships and alien bodies.
In 1978, Stringfield served as UFO research adviser to Grenada Prime Minister Sir Eric Gairy. Privately, Stringfield worked as Director of Public Relations and Marketing Services for DuBois Chemicals, a division of Chemed Corporation, Cincinnati. He self-published "Status Reports" on alleged UFO "crash-retrievals" until his death. He died December 18, 1994 after a long battle with lung cancer.
---
No infringement intended. For educational purposes only.